Tristan, who now lives with the lovely Andrea in the USA, would like to treat you to some of his amazing purring! Check out the video on Facebook by clicking here.
And here's a word from Andrea -see the first three photos when Tristan was still street cat Sad Eyes, and the last three, taken by Andrea in their happy home!
The pictures that made me fall in love with a Turkish street cat nearly 4 years ago
He was named "Sad Eyes" but he is now one of the lucky ones
August 2017: A video from the cat room, starring Tiny, with a guest star appearance from Soot and a few other cameos! Tiny, who was rescued after being thrown out of a moving car, has now been adopted in Boston and is not so tiny anymore!
May 16: Mr. Pallas, one of our FIV+ proteges, made his TV debut in the US as part of HART of Maine's kind efforts to find him a loving home - these efforts were successful and Mr. Pallas is now happily adopted! Watch the video here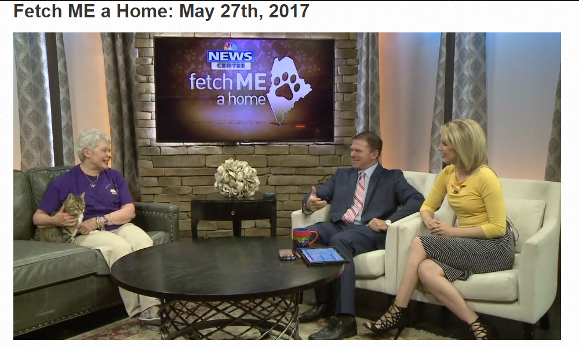 Oct. 16 (sorry about the big gap in uploads - we were busy helping animals though!): Nomad and Zeki send love from Nantucket, a beautiful island in the US for those who aren't familiar with it. They are being very well looked after by the lovely Michelle Lachlan. A definite step up from starving and being harmed on the streets of Avsallar, we think!
Feb. 16: Dustbunny, who will travel home to Nancy Napier in the US as soon as possible, having a lovely time in her foster home with her friend Aslan!
June 15: A little video of Thelma, who's currently looking for a good home! Enjoy...
May 2015: A depressed dog on Avsallar beach and another in the town center - many dogs become very apathetic and barely move, even when they are glad to receive some nourishment, perhaps to preserve their energy... Manuela fed these poor sweethearts meat strips sent by our kind supporter Inge van Dijk.
May 3rd, 2015: Manuela shared these breaking news with us today:
"It was quite dramatic this afternoon. Dear Serpil [the cat room caretaker] called me and somehow I understood that she had found a cat mom and kittens on a sidewalk just after getting off the bus as she had just finished her cat room shift in the pet hospital. I could only be there 45 min later as I was in a different area but there was a cardboard box directly on the sidewalk and this young tabby mom and her new born ones! So strange that they were on the sidewalk - maybe she gave birth out of the sudden. I felt so, so helpless. She had no food and no water and while I gave it to her, a German couple walked by. Both instantly stopped and said "how cute". I explained to them that this is such an unlucky spot and that they wont make it till tomorrow if remaining there. The man (!) said to his wife "well, we are here for 3 weeks and rented a place and for now we could take them but we dont have any box etc". I said that I can be back in 30 min with a box and ran back here to get one while both watched the cat family. The mom, originally friendly, was hostile but ONLY to protect her babies. So when I came with the box, we had a hard time to get her in but first we placed the kittens in and then mom followed at some point. I got the phone number of this couple from Hamburg who will try to find a solution at the same time."
May 2nd, 2015: Danielle Poyser-Harding, one of our UK-based supporters, is kindly fostering 2 Avsallar cats brought to her by volunteer Meher Toorkey, Aspendos and Harry. She captured a sweet video of these lucky cats!
"The boys are settling really well. I'm not sure just how shy Harry was, but shortly after this he let me stroke and touch him for the first time! Aspendos loves a fuss! Both send their love."