Sept. 17: Floofy Pants and Tiny are ready to enjoy life in the USA!
Off they went today, Sept. 4th, on their freedom bird to New York...
A happy life awaits Floofy Pants with his mum Karen
Tiny is travelling on to Nantucket, where so many of our little world travellers have landed in safe, loving homes.
God speed and happy lives, sweet kitties! You deserve the best.
Jan. 17: Look! Our Turkish kitties star in the calendar of the Nantucket Safe Harbor for Animals Sanctuary, sent with a sweet note from Michelle Lachlan: "Thank you for all you do to save cats❤ Turkish kitties are gracing our shelter calendar for 2017: Zeki, Nomad and Moo😻 We just received Benedict and Aladdin - they are both so precious😺"
-----------------------------------
AYELA, SUNNY, LUCY AND PAMUK
OFF TO LIVE THEIR AMERICAN DREAM!
August 15: Remember sweet Pamuk, Lucy, Blanket and Ayela, the snipped ear calico? Our precious Turkish cargo is now safe in the USA waiting to go to their forever families - except for Blanket, or Sunny, who is already home in New Jersey. The 3 girls are resting with their wonderful foster carers before they embark on the next stage of their adventures. From the streets of Avsallar, where they faced daily uncertainty, to a life of love and serenity... what a journey!
Help us to make the miracle happen for more street cats and dogs who are still waiting to find their families by visiting our Ways To Help pages!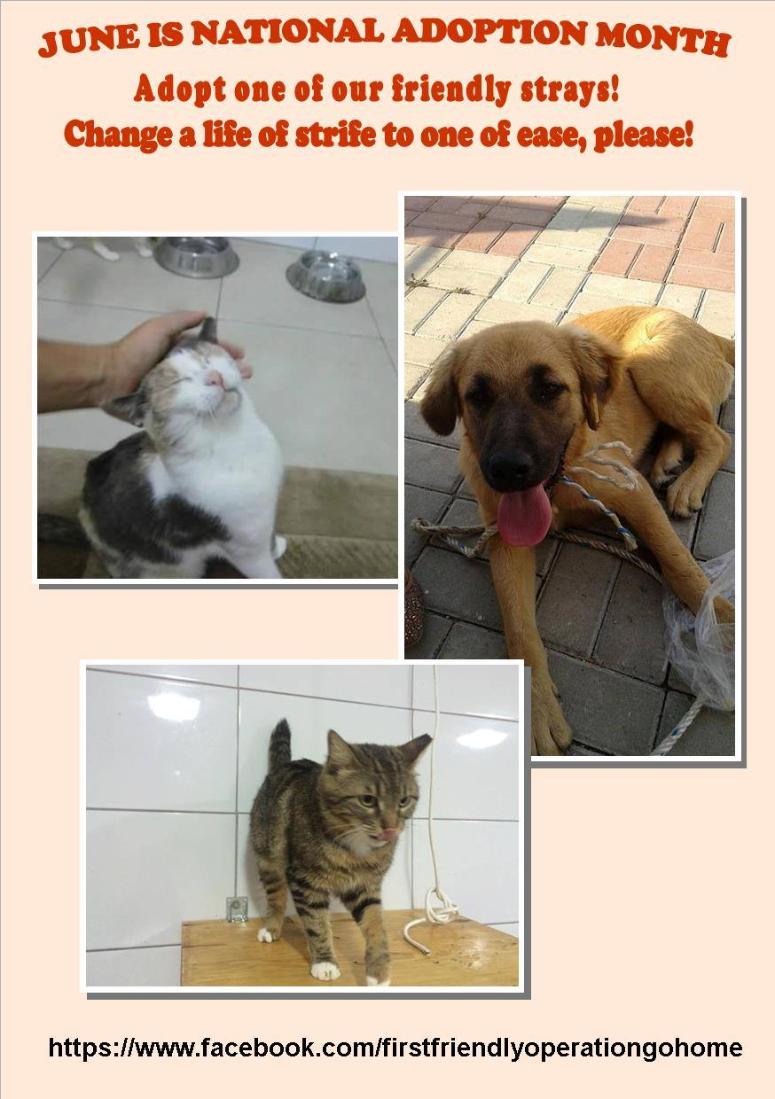 WELCOME HOME PIXIE, hansel and gretel!
Little calico girl Pixie was lucky enough to be adopted in Germany; hansel and gretel, two sweet little siblings, are being fostered by martina. Here are hansel and pixie in their new homes (gretel is still hiding a bit right now), after THEY were brought to Germany by volunteer Meher Toorkey. May 2015
GREAT NEWS: georGIA, wE'RE MUCH OBLIGED!

We're delighted to announce that Isik, the poor cat who was rescued by Emma and Meher and amputated to limit the damage of an infection following a serious injury, is going to join a Maine Coon rescue in the state of Georgia. A very special rescue story for a very special cat - a huge thanks to all that made this possible!
Right: Isik on the day of her rescue from a filthy manhole
BREAKING NEWS!
BOSTON, MA ALERT!
Calling all Bostonians

and those in the general vicinity...

we have four kitties coming in from Turkey on May 29.
Those four will

need a temporary suite until they can go to the beautiful state of Montana. Are you the person that can be part of their journey

halfway across the world?

Know anybody that can?
If you can help, please contact US Sharing this far and wide with friends, etc. will also be greatly appreciated.

Thanks so very much from four future feline immigrants.