Dr. Osman's clinic
Based in the tourist-friendly city of Alanya, about 30 km from Avsallar, Dr. Osman's veterinary clinic offers state-of-the-art facilities and treatments for cats, dogs and other animals.

Thanks to a now long-standing partnership with Manuela, the clinic has helped to neuter, bring back to health and prepare for adoption over 200 cats and dogs from Avsallar who would without this help have had no hope of being kept safe and healthy.
Renowned for the quality of the surgical abilities of Dr. Osman and his team, the clinic contains a rehabilitation wing where our main "cat room" is (where most of the cats waiting to go to their homes spend their quarantine) - and where dogs are occasionally kept, though they usually spend their quarantine in private pension after their initial checks.
Click here to visit their website.
Here is a video tour of the clinic!
Created by animal lover Laura Simpson (pictured below with her Avsallar cats), The Harmony Fund is a unique and precious lifeline for many small animal rescue operations across the planet.
They have kindly been offering unmatched support to Manuela and their good ideas and unwavering enthusiasm have no doubt contributed to saving many lives among Avsallar cats and dogs!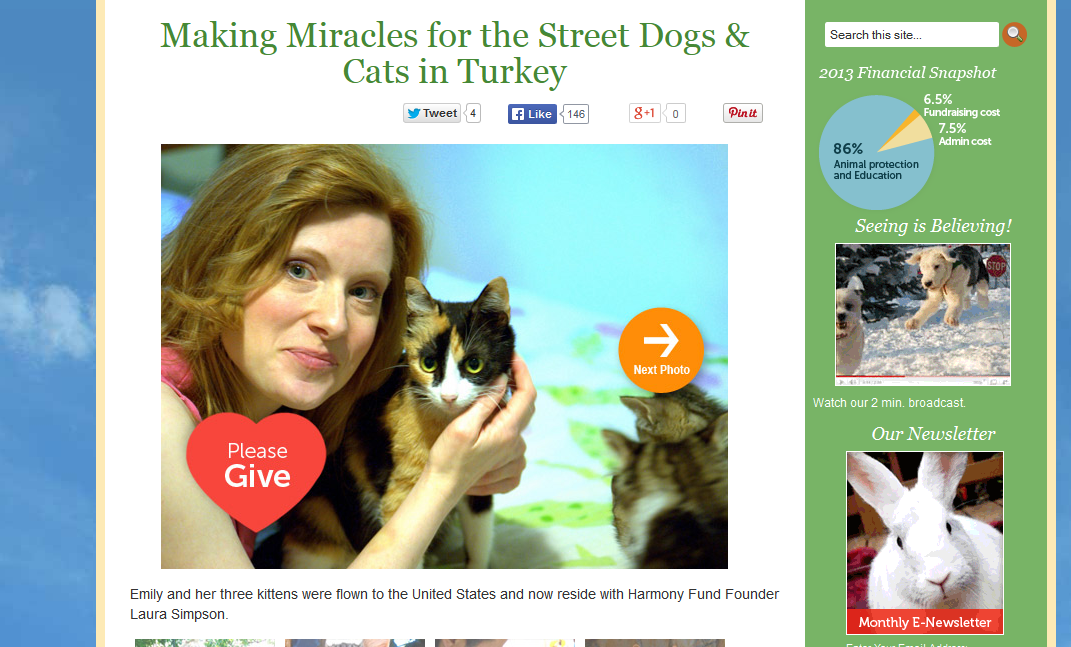 Please have a look at their website to find out all about this wonderful structure.